Thursday Salute to Originals: Fluid Art
If you couldn't tell from looking at our portfolio, stone is one surface very close to our hearts. The colors, the textures, the patterns – all so different and all so beautiful. Its one material that is really a work of art in and of itself, and one that is nearly impossible to replicate. So we were surprised when we stumbled upon the work of Ashley Carter, whose trippy paintings are not only reminiscent of the intricate patterns and ribbons of color found in natural stone, but also take quite an interesting process to make!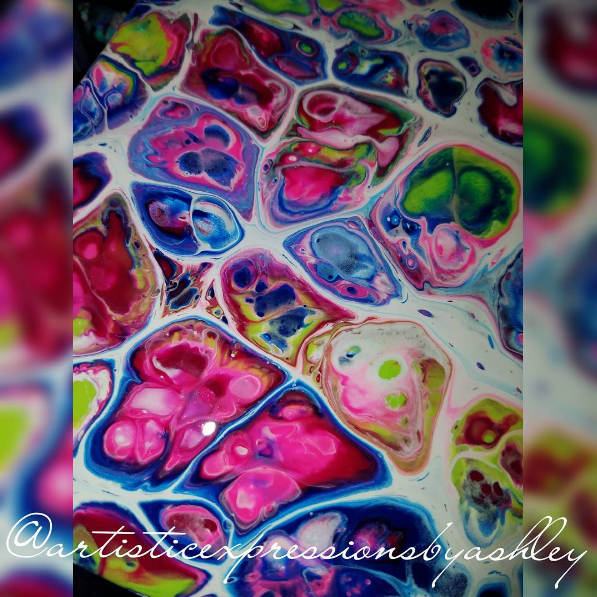 Ashley Carter uses a technique that has been dubbed "Fluid Art," and rightly so.  To put it simply, using acrylic paints –  typically bright and striking colors –  she pours them together in a cup and then dumps the contents of the cup out on the canvas all at once.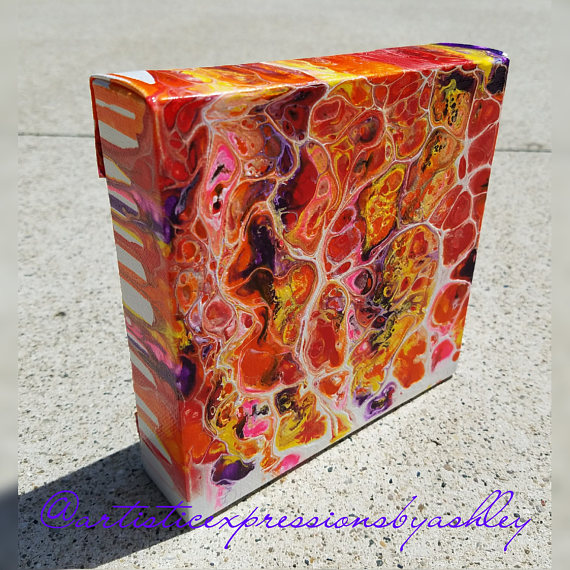 The "fluid" effect comes into play literally when she is pouring the paint; this isn't your typical painting where the paint is applied directly to the canvas in a series of brush strokes. As the paint flows onto the canvas, the colors separate, blend, and swirl in organic and unpredictable way, resulting in remarkable patterns and textures, much like that of stone.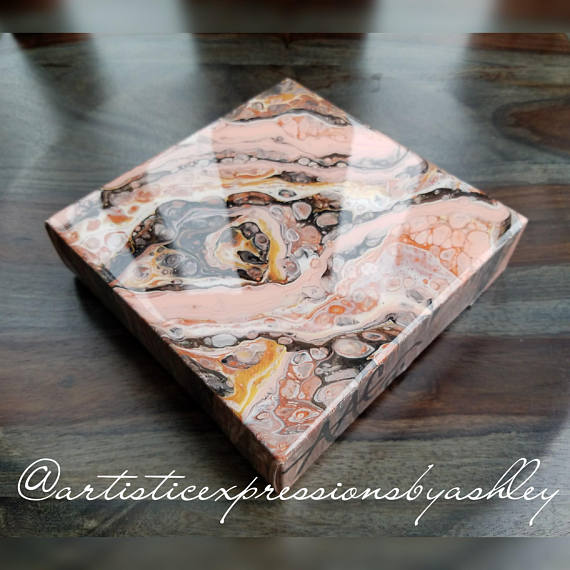 Carter uses a variety of techniques, like the 'flip cup' and the 'tree ring', to create specific effects. Once dry, each canvas is covered in resin to give the ultimate gloss appeal. But just describing her process really doesn't do it justice; watch the video below to see just how these remarkable works are made.
Today we're saluting Ashley Carter for catching our eye with her marbled paintings that remind us of a material we hold close to our hearts: stone.
Sources: Ashley Carter, INSIDER Art