Thursday Salute to Originals: Surreal Books and Lamps
'The Great Outdoors' sounds perfect when we consider all the hiking, campfires, and solitude that comes along with it. But when night falls, well… that's a bit scarier and unpredictable. Especially if you were wandering around in the remote areas of Norway's forest in the dark. Luckily, Norwegian artist Rune Guneriussen has a solution for that. You might even come across a good book to read, too.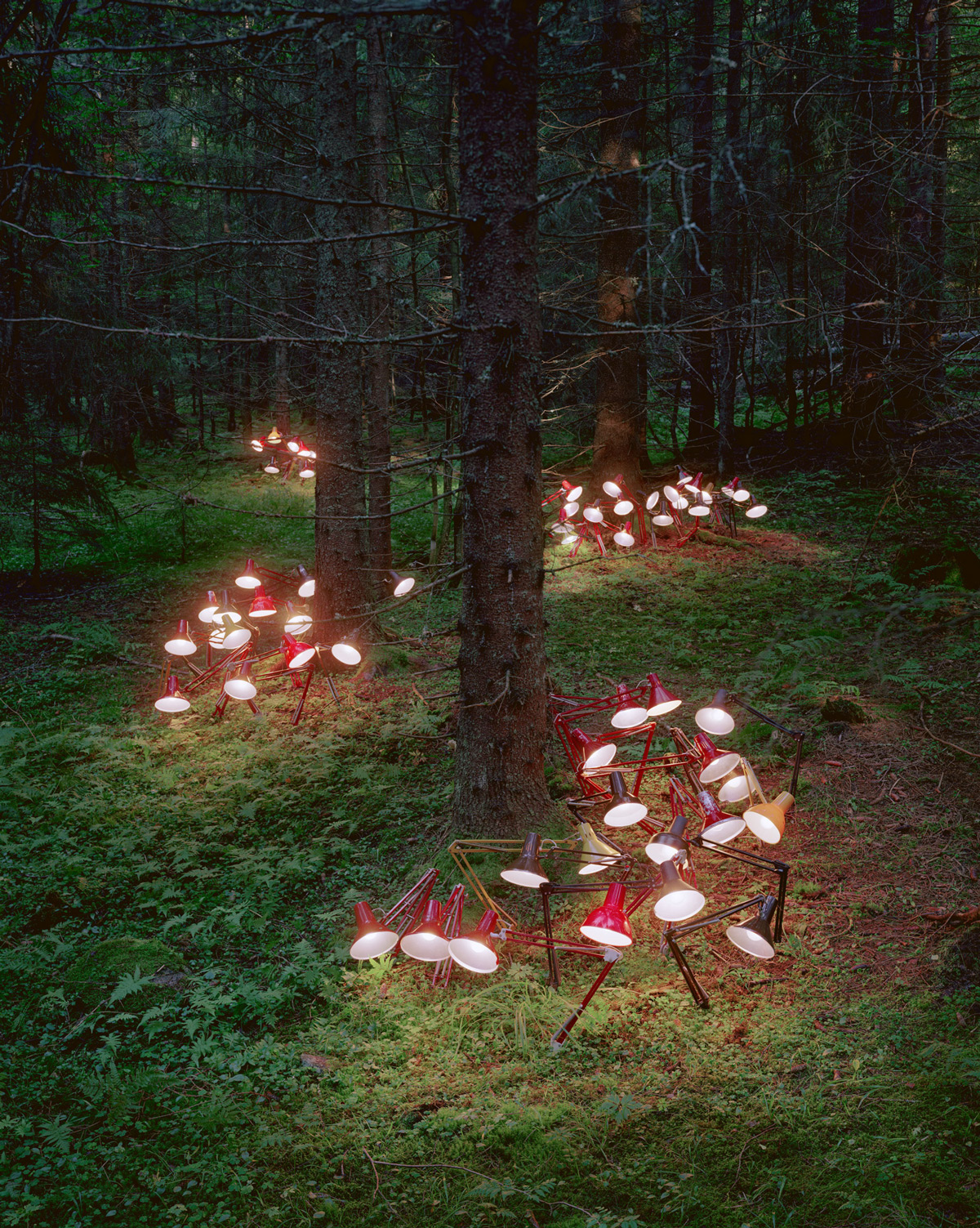 Rune's recent series of installations allows domestic life to meet the outdoors as books and lamps create a surreal focus in Norway's woods. Using swarms of familiar objects entangled with the landscape, his installations are purposely and carefully placed around Norway's isolated forests.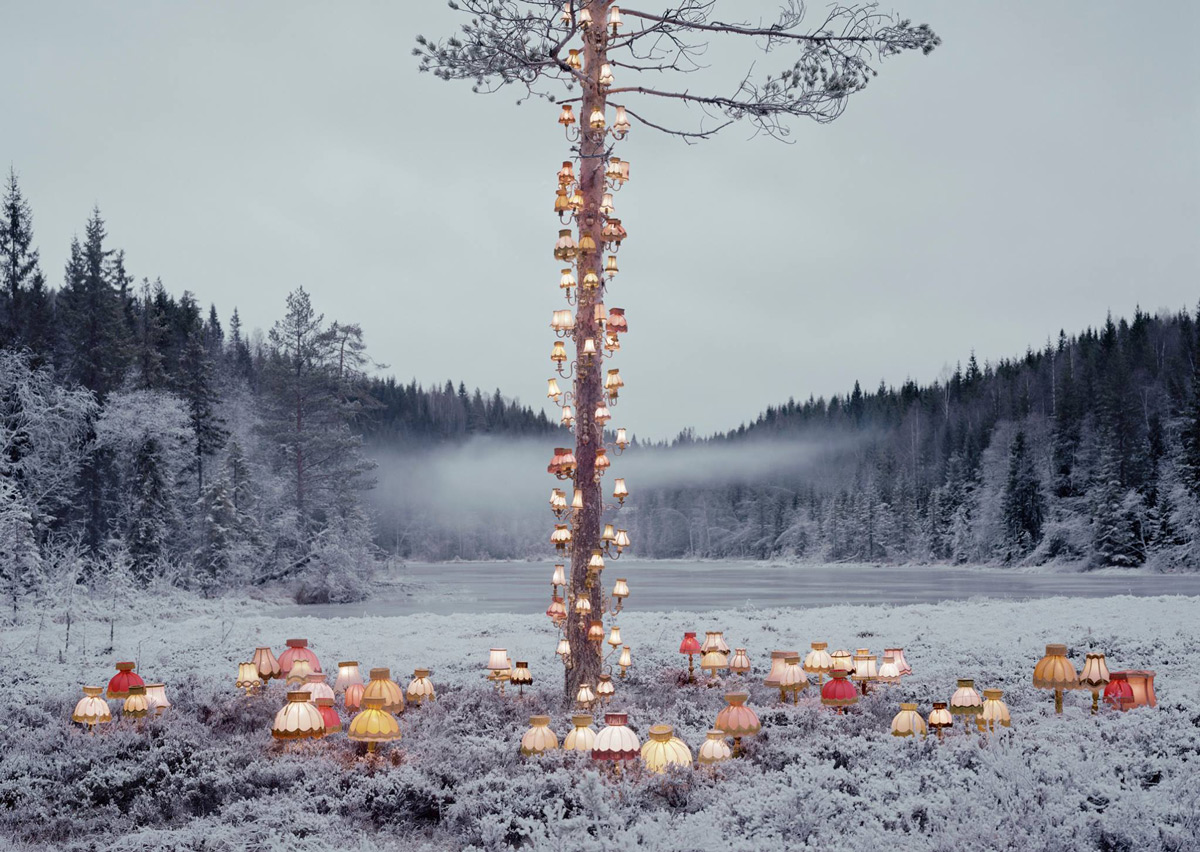 His integration of art and the outdoors tells a story combining still life and life together. Rune's series focuses not so much on the photography, however, as it does on the actual sculpture and installation. He describes his artistic process as involving the object, story, space, and most importantly – time. His photographs simply represent the reality of each installation.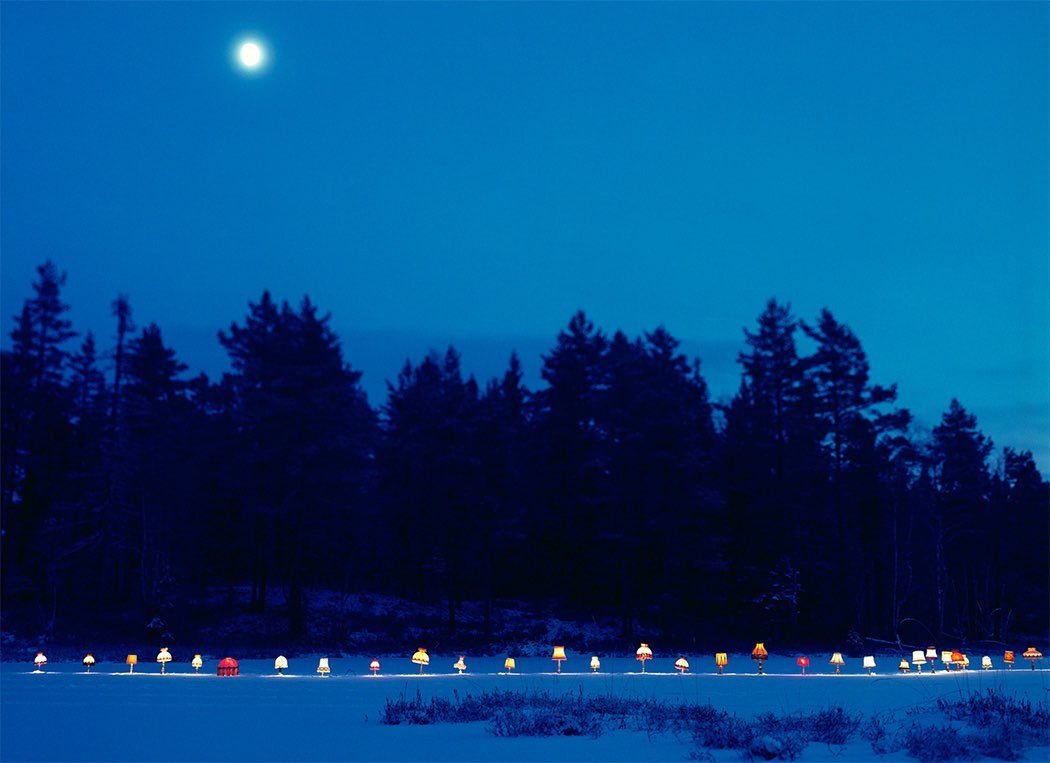 This Thursday we salute Rune for his installations that help us connect and balance nature and human culture. The open-ended (and perhaps mysterious) nature of the work gives us a path to understand a story, one that is as unbound as the landscapes he inhabits.
Sources: Rune Gunneriussen, Ignant, Phaidon