Thursday Salute to Originals: Flying Sand Creatures
Netherlands photographer Claire Droppert captures abstract silhouettes of animals but in a completely unstructured, unusual way.
Sea creatures, silkworms, snakes and more emerge in midair from clumps of tossed sand in Droppert's latest photography series — Sand Creatures II.
Each scene captures a moment of explosive motion, with the sandy particles often shown blowing or falling away from the main form. The animals' bodies are still visible, though, and their forms almost look as if a living creature has suddenly jumped out from the ground of Holland's beaches.
"…explosive and at times powdery scenes of the grainy sand being thrown into the air can be taken as a manifesting life form," explained Droppert in an interview with This is Colossal.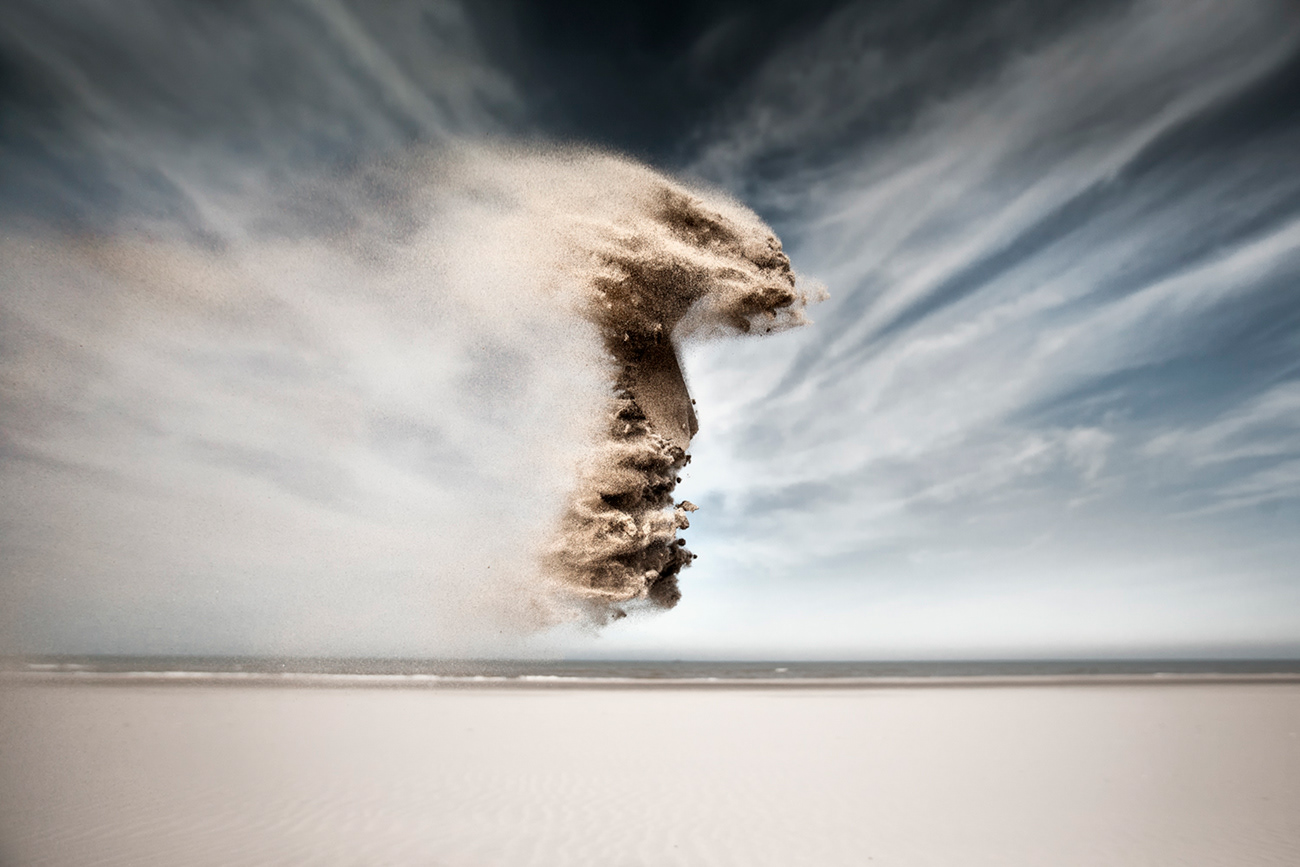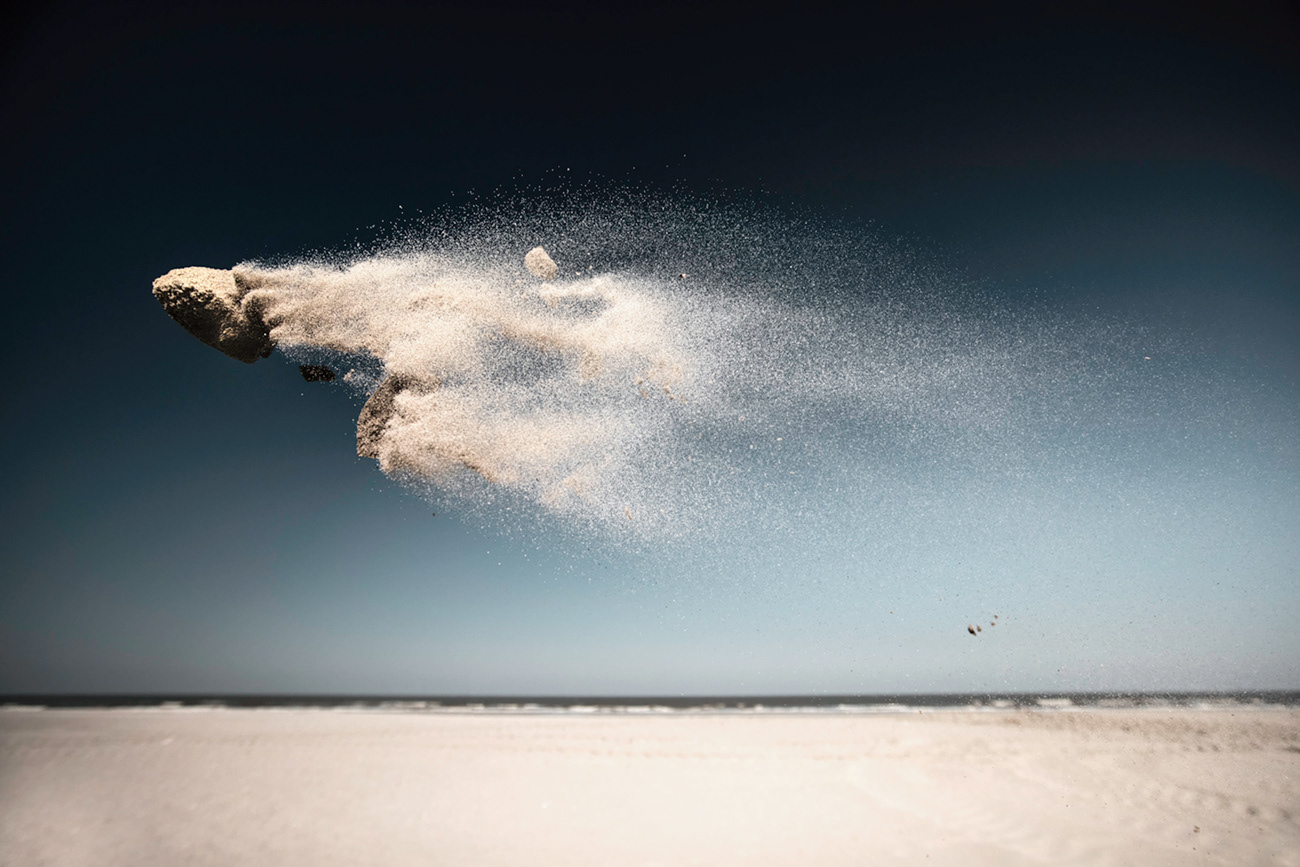 Each scene appears against the backdrop of a beach with the sprawling ocean and hazy horizon visible in the distance. The scenic, still background of each image highlights the energetic motion of the main subject.
The photographer has labeled the animal in each form, but the abstract nature of the photographs invites everyone to look for their own creatures in the sand.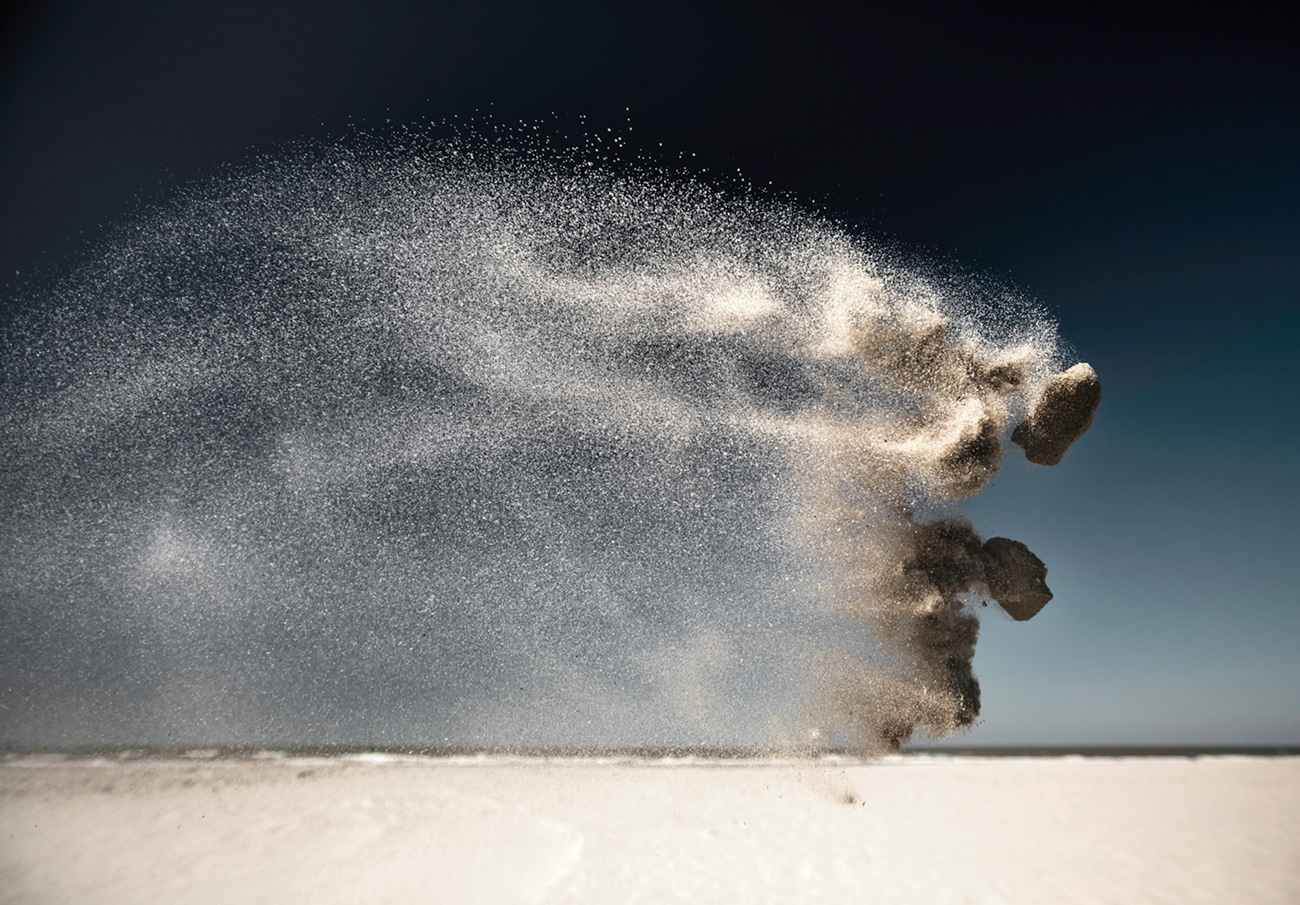 This Thursday, we're saluting Claire Droppert and her photography series, Sand Creatures II. It takes practice and a keen eye to capture the perfect moment, and each suspended sand creature represents a deep grasp of the dimensions of time and motion.
You can view more photography on Droppert's website. Behind-the-scenes pictures are also shown on the photographer's Instagram.
Sources: Claire Droppert, This is Colossal