Infuse
™

Custom LED Dimming Control Units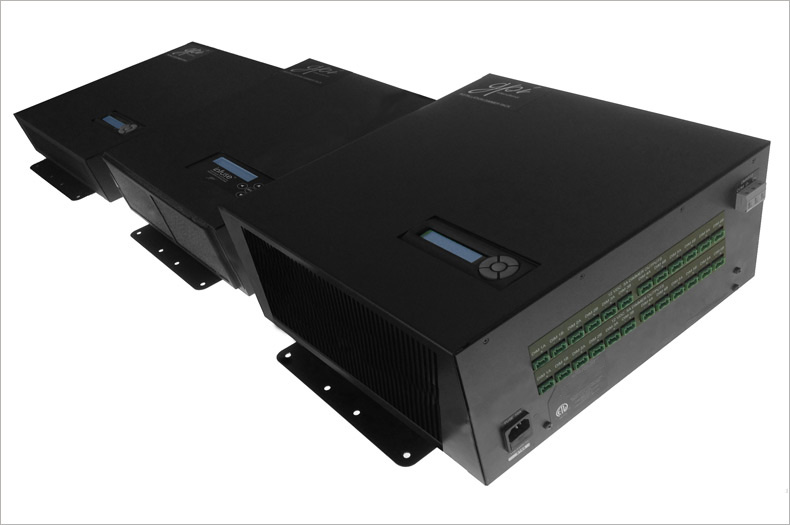 Heighten your design performance with an additional layer of lighting control.
Gain precise control over lighting levels to allow your backlit feature to adjust to the time of day and ambient lighting levels. Power supplies and dimming controls are custom engineered and manufactured per job.  We consider load demands and channel distribution for every LED chip in every LED string in every Flat-Lite™ LED panel. These and many other calculations are factored when programming each dimmer pack expressly to the requirements of that specific project.
Lighting control is an optional upgrade to custom power supply
Balance light levels between varying sized Flat-Lite™ LED panels with multi-channel design
Flexibility to change and set specific appearances for different occasions
Adjustment abilities for timing to day and night settings
Communication with building management systems (ex: Lutron) and DMX protocol abilities
Saves even more energy and extends Flat-Lite™ lifespan
ETL/UL listed with 2 year warranty
GPI engineers custom dimming and control system solutions based on the scale of the project, application type, and extent of control needed.