Thursday Salute to Originals: Metallic Lawn Ornaments
There is no limit to what art can consist of, especially when our points of view are constantly changing. A recent installation created by artist Nick Cave is no exception. His masterpiece's exhibition space takes up two levels of the Massachusetts Museum of Contemporary Art (MASS MoCA), which is about the size of a football field! Although its sheer size is impressive, perhaps the most enticing characteristic is that it was built with thousands of lawn ornaments. Yes, lawn ornaments!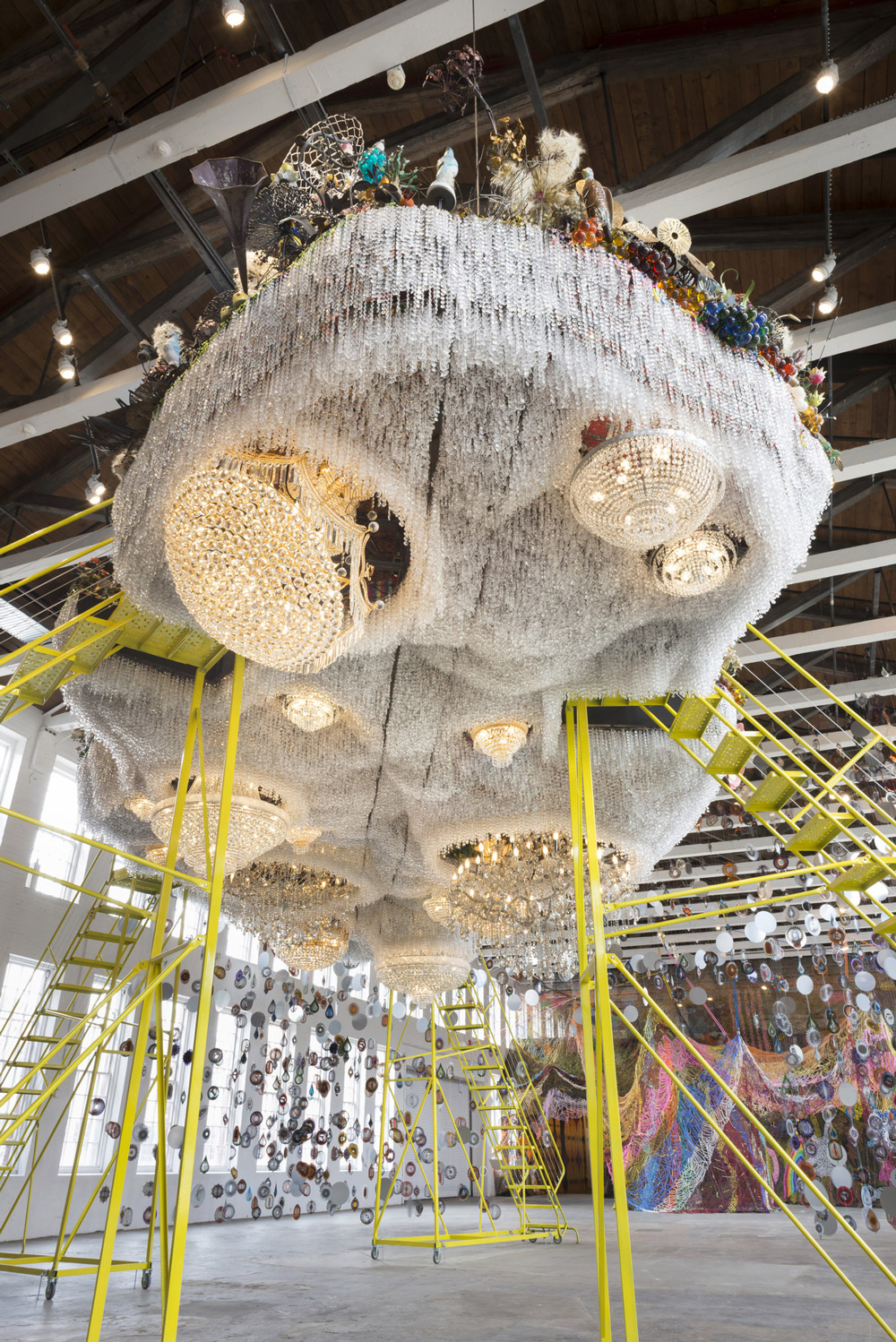 Collecting the pieces took quite a while, and Cave was not the only one on the hunt for them. He was helped largely by his team, who personally handpicked each ornament from sources like Ebay, thrift stores, and other secondhand shops. The installation itself is comprised of thousands of objects that create a textured and cloud-like experience; however, not all of the pieces are meant to be calm or dazzling. Some of the included ornaments are images of guns, bullets, and targets.
Cave originally created the masterpiece with the idea to open conversation on policies such as gun violence and race relations in America. There are several bright yellow ladders that lead up into a closer viewing point of the piece, allowing access to the more controversial objects.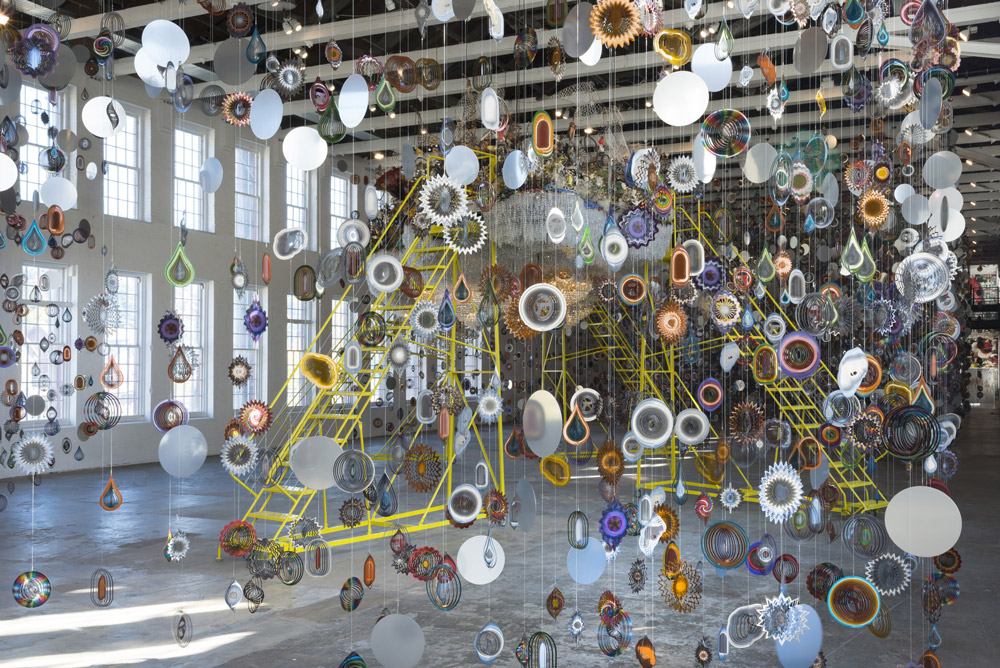 Today, we salute Nick Cave for creating a memorable installation. In this case, is it the "whole" or the "parts" that call for our contemplation? Leave it to this artist to play on both.
Sources: Nick Cave, MoCA, This Is Colossal