Thursday Salute to Originals: Ego Erectus
Art often has the ability to transform what is old, dying, or dead. Art can give new life and perspectives to people, objects, or in this case, architecture. A deteriorating abandoned German Bank in Berlin has been repurposed as a gallery, now known as The Haus, featuring 165 artists with their work on display.
We are particularly interested in a pair of feet that seemingly crashed through the ceiling on one floor, created by Spanish artist Mario Mankey. The feet, titled Ego Erectus, are absolutely enormous (even by the NBA's standards) and leave a rather, erm – large – impression on its viewers.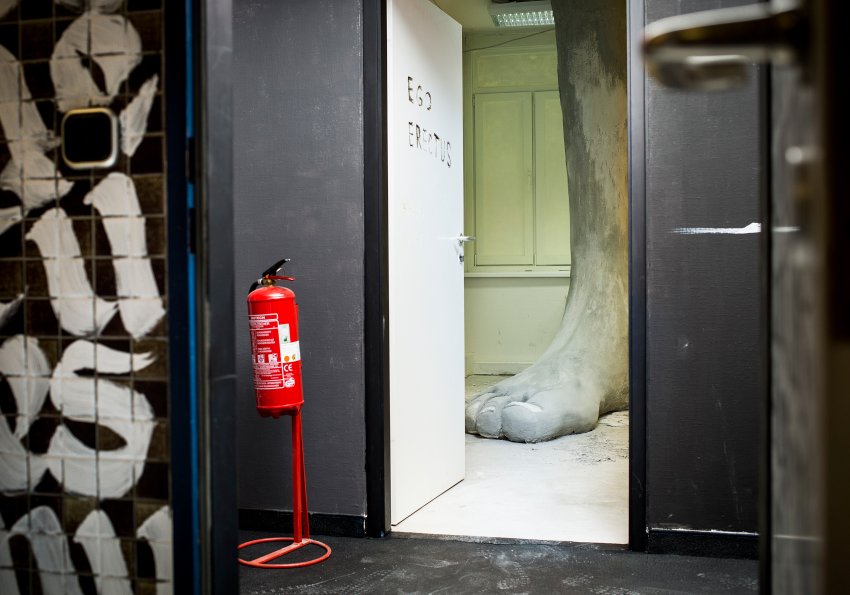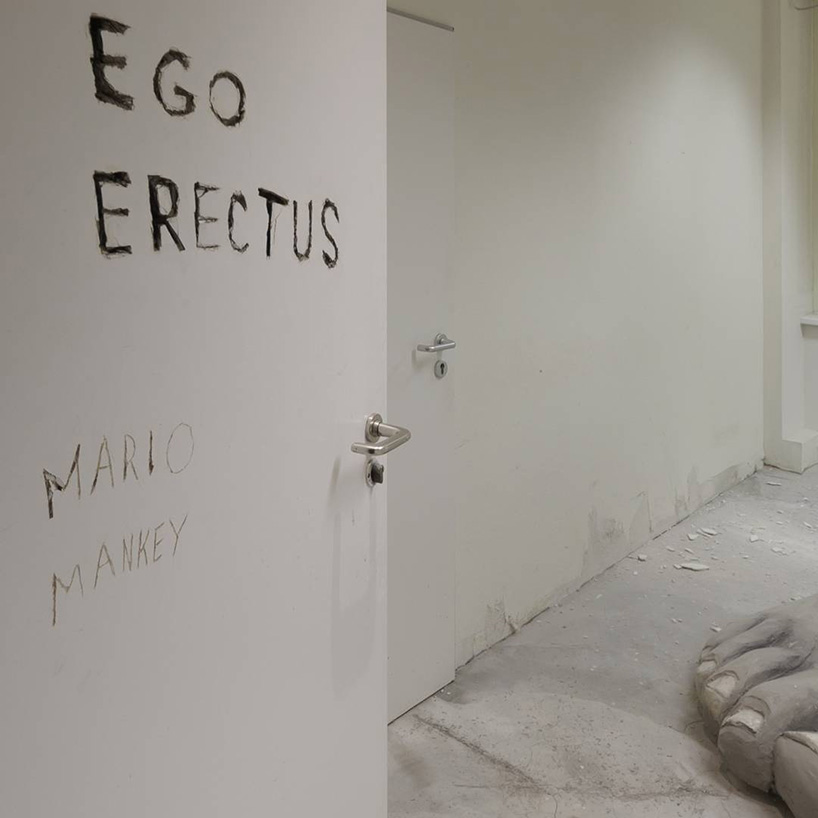 Ego Erectus' limbs engage with the architecture itself as they come plummeting through the room. Because of the gigantism, viewing the feet is a rather immersive experience as one walks around the installation. Pieces of ceiling can be seen scattered on the floor around the feet.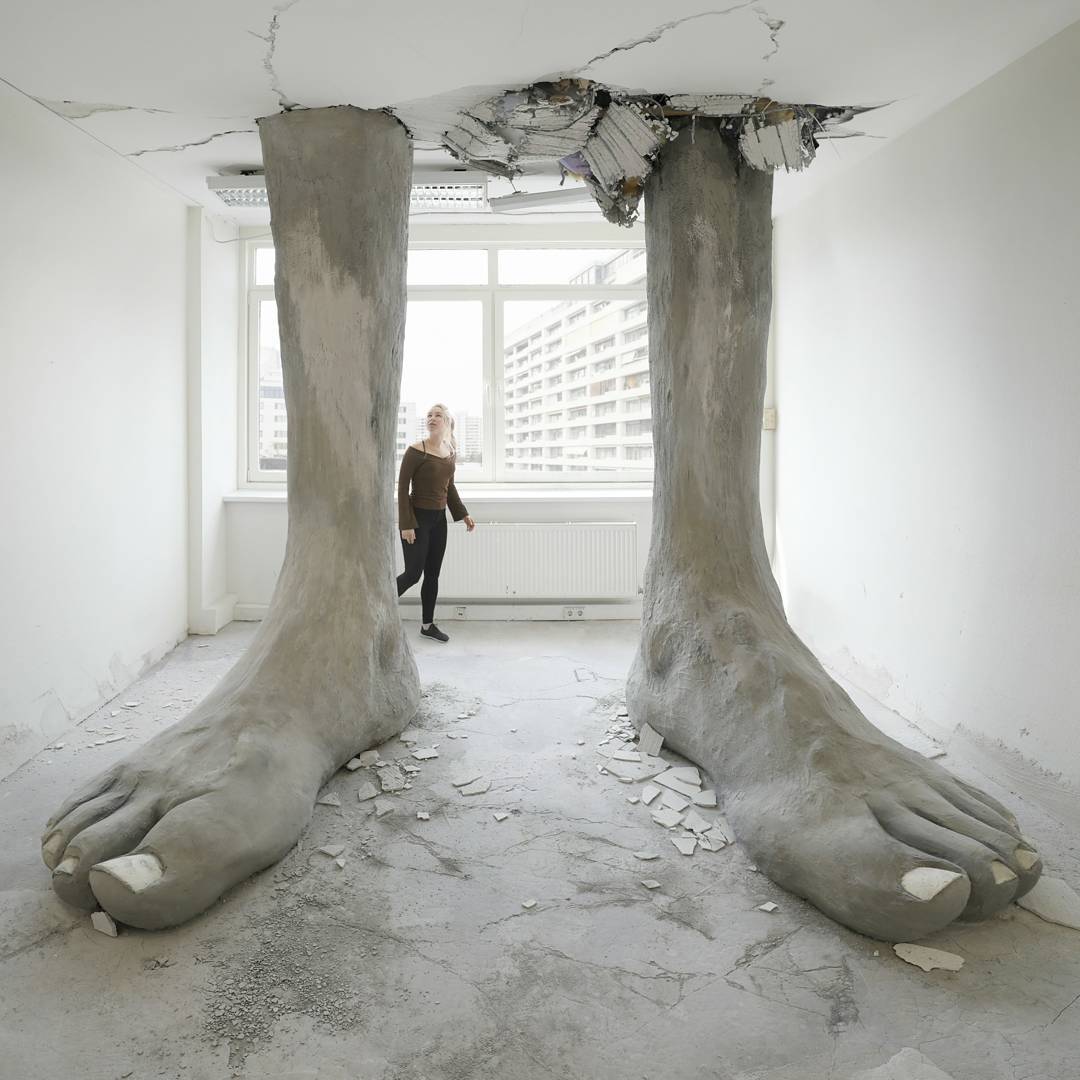 Mankey combines elements of comics, animation, and primitivism in Ego Erectus; In much of his work, he likes to express the concept of working with "human behaviors that he finds disturbing, focusing mainly on the eternal contradictions of the modern individual as a result of their ambitions and limitations."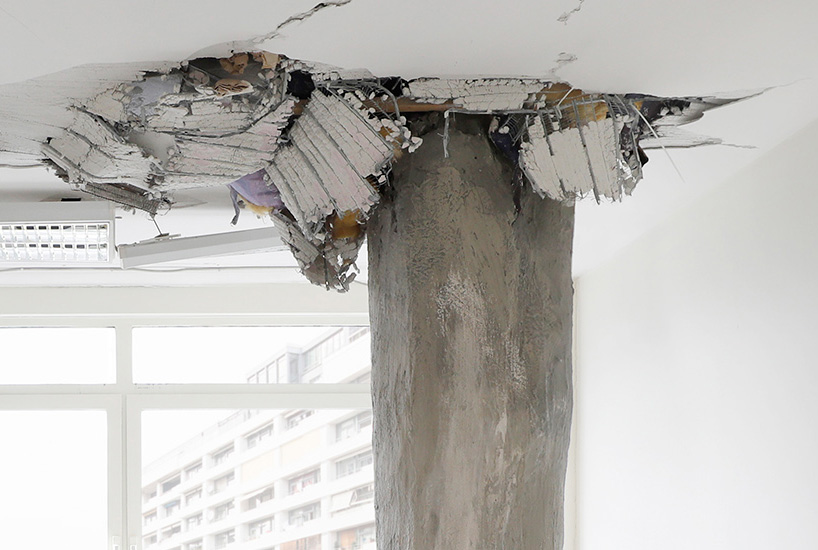 Today we salute Mario Mankey for helping transform the old German bank into new 'stomping' grounds for artists. His giant feet encourage us to push past our own limitations in life and to take on new ambitions.
Sources: The Haus, Mario Mankey, Design Boom, Upperplayground