Thursday Salute to Originals: Miniature Mural City
What do you do when your boss isn't looking? Answer some texts? Check your Facebook account? Maybe even sneak in a quick nap? This new series introduced in Brussels, Belgium, where tiny sanitation workers are illustrated all over the town in precarious situations, will make you wonder what really goes on behind the scenes.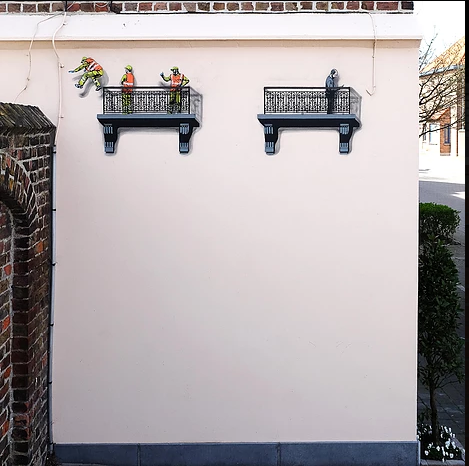 Belgian stencil artist Jonathan Pauwels, also known as "Jaune," has painted small-scale sanitation workers and hidden them among pipes, door frames, and brick walls all over his home town. The workers are portrayed candidly, doing things other than collecting trash.
Jaune created the installation to highlight the sanitation workers who often become"invisible" simply because of overexposure. Its a regular occurrence to see them working in our everyday lives, so its not surprising these workers tend to blend into the background. But this installation puts them back at the forefront, in a comical way, no less.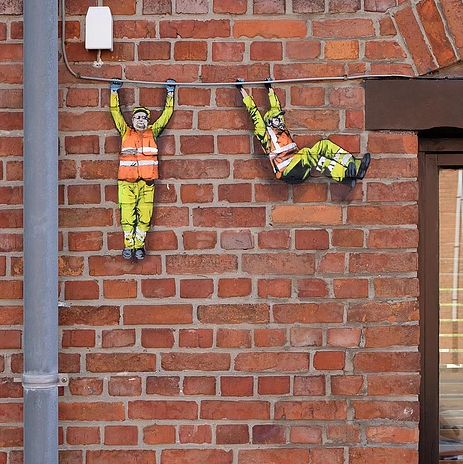 In 2011, Jaune "decided to free these characters from their roles by symbolically placing them in ever more absurd and whimsical scenarios in and around the city streets. Those who were supposed to keep the world tidy have become harbingers of chaos."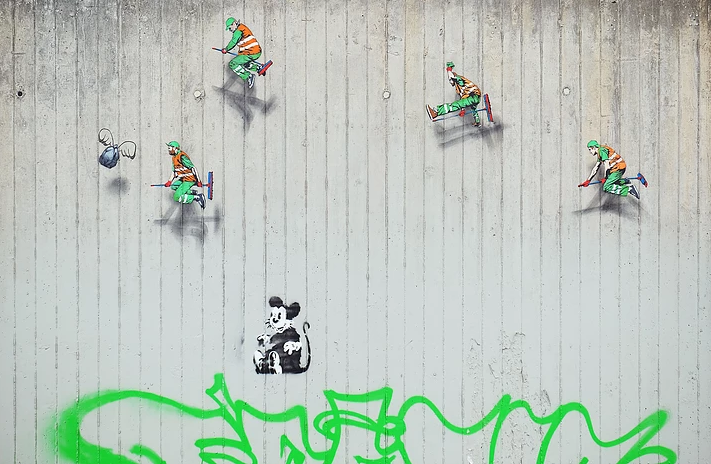 This Thursday we salute Jonathan "Jaune" Pauwels for artistically highlighting a profession that is so essential to society, but yet largely unnoticed,  despite their florescent clothes. Now we'll be thinking twice as cross their paths in our day-to-day (and maybe wonder a little more about what they do when we're not looking!).
Sources: Jaune, Wide Walls, This is Colossal