Thursday Salute to Originals: A Fallen Redwood Tree
Some of the most creative artists have taken what are considered 'useless' items and transformed them into art with a purpose, bringing a whole new perspective to the viewer. In the case of one artist, he took a fallen, dead Redwood tree and carved it into a beautiful, one-of-a-kind wood sculpture full of new life.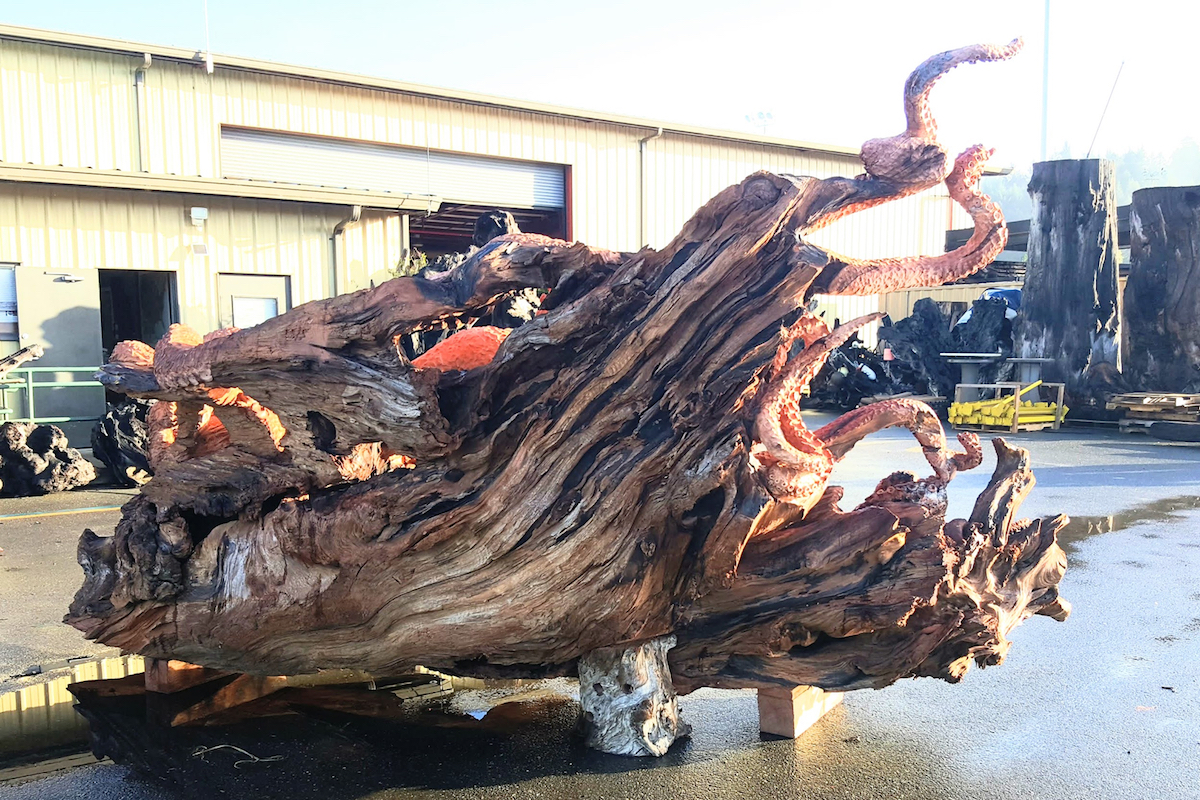 The Washington-based woodcarver, Jeffrey Michael Samudosky, is not new to the art world. His career as an artist has revolved around creating stunning wood carvings since 1998. His latest piece is modeled after the Giant Pacific Octopus, which has been carved into a fallen Redwood tree gifted to Samudosky by Redwood Burl.
His giant octopus is extremely intricate in design, and its tentacles appear to be twisting and twirling through the tree. The entire back of the tree's trunk was intentionally left blank, giving the appearance that the octopus is on top of the trunk itself instead of having formed from it. And just as remarkable as this sculpture's sheer size – and perhaps even more so – is the method in which it was carved. In somewhat of an ironic twist, Samudosky uses chainsaws to breathe new life into the dead wood (chainsaws are usually associated with taking down trees, not transforming them into new versions of themselves)!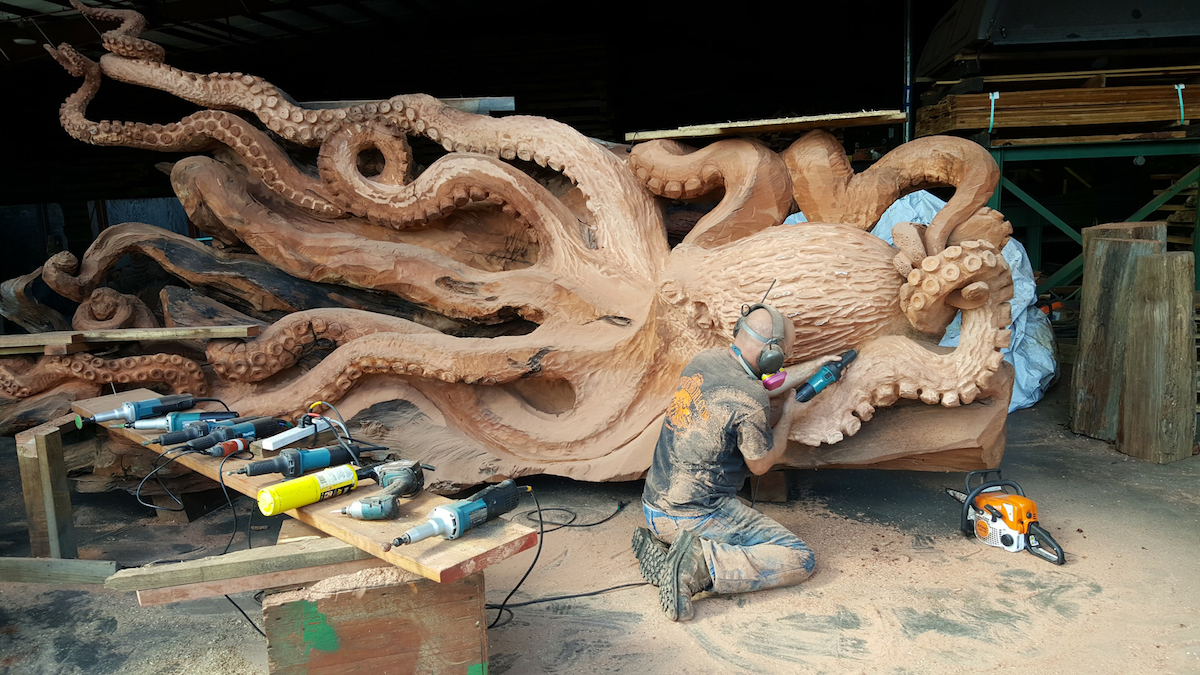 This Thursday we're saluting Jeffrey Michael Samudosky for creating a new life form from this once-living Redwood tree. Many of us might just see a fallen tree when standing in front of one, but Samudosky sees pure art and possibility – all he needs is his trusty chainsaw to make the vision come to life!
Sources: Jeffrey Michael Samudosky, Redwood Burl, Bored Panda