Thursday Salute to Originals: The Wild Abode
The Wild Abode, a recent collaboration between Community Agency and Stacklab, is something worth talking about! This naturesque installation has caused a stir within the interior design community. It is astonishing to see the results of these talented individuals… a 625 square foot space that reflects the preservation of nature and highlights the beauty that our natural world embodies.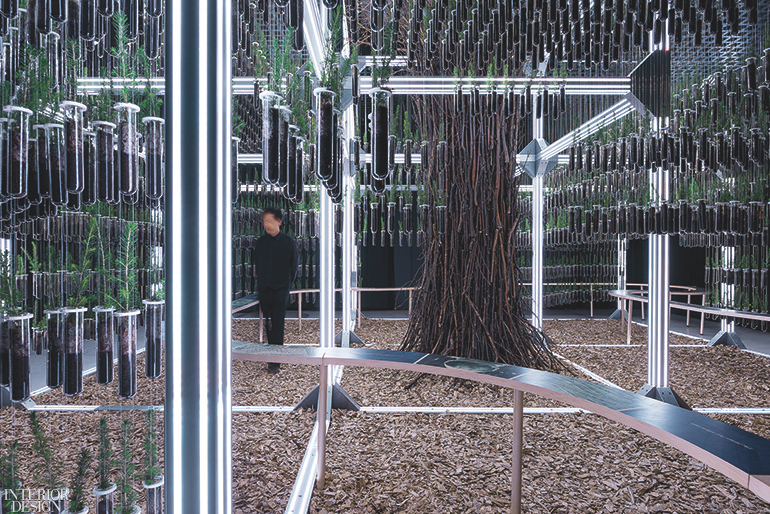 The team that brought this project to life consisted of 35 individuals, comprised of designers, engineers, and artists. The inspiration for the project is "the future of the forest." This is a visual story of  how "natural wood makes its way into homes." At the center of the exhibit is a tree trunk that symbolizes an anchor, a grounding presence carrying a majority of the weight. The tree trunk was created from wrapping an existing metal column to suggest the appearance of a stout and realistic tree trunk.
The Wild Abode is a multi-sensory experience. The ceiling and walls consist of test tubes filled with soil and pine sprigs. The foundation is a LED light display with multi-colored programmable light compositions, programmed to emulate a human's heartbeat and breathing patterns. The mulch floor, or "carpet", is fluid throughout the entire space.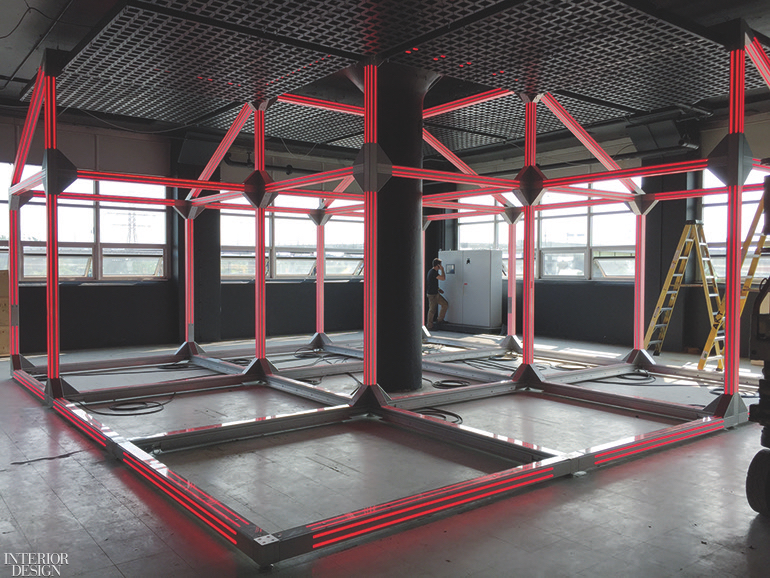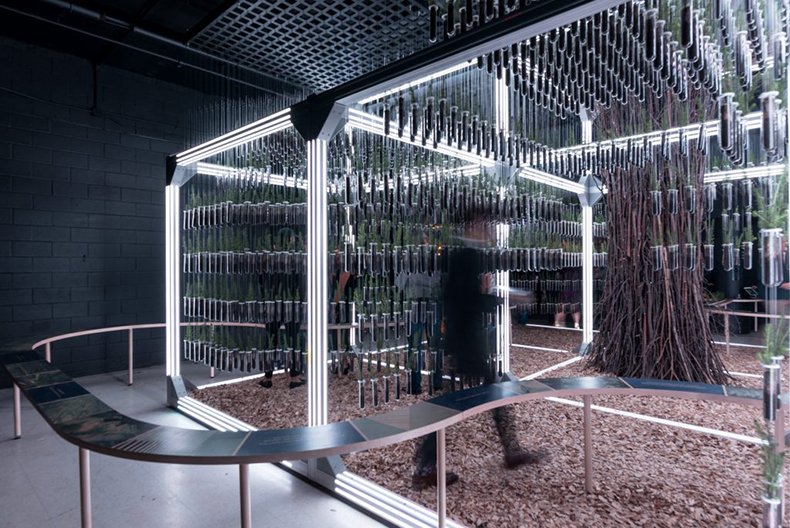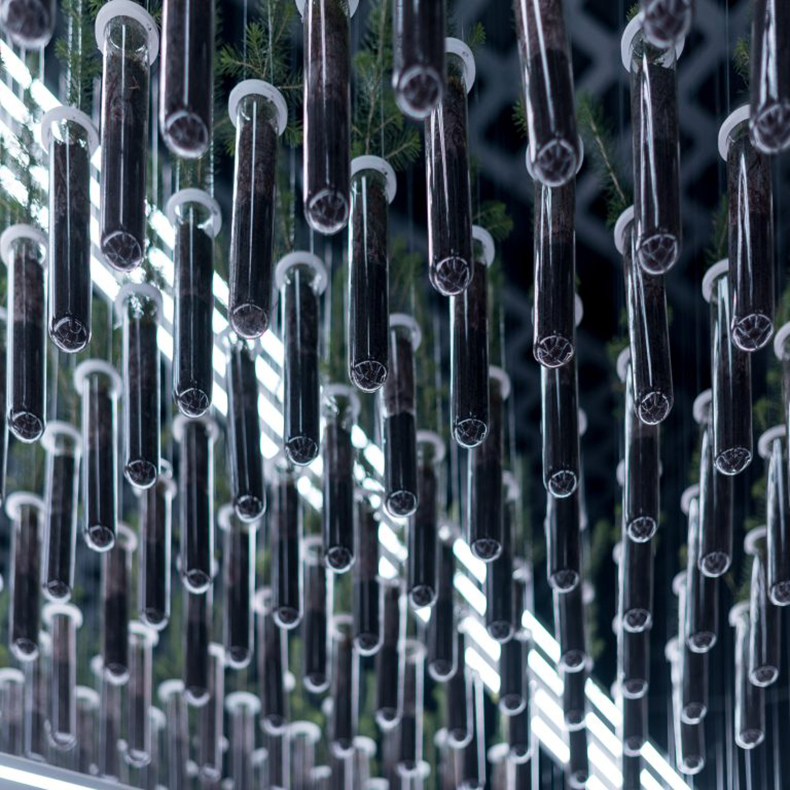 This Thursday we are saluting the indoor natural installation The Wild Abode! The collaboration provides a glimpse into modernity and improving our living spaces through a merger between nature and technology. Now that we can salute!
Sources: Interior Design, International Design Excellence Awards