Thursday Salute to Originals: Floating MAiZE
Lovers of Mountain Dew will either be excited or horrified by Floating MAiZE.
Artist Jean Shin is exhibiting her latest installation at the atrium in Brookfield Place in New York City. Floating MAiZE is made up using over 7,000 Mountain Dew bottles! While Shin's previous installation, MAiZE, used Mountain Dew bottles as well, the big difference here is that the bottles are suspended from the ceiling. But get this: Shin used the same bottles from her previous project. The bottles were mostly consumed and gathered in Iowa, which is the largest corn producer in the US.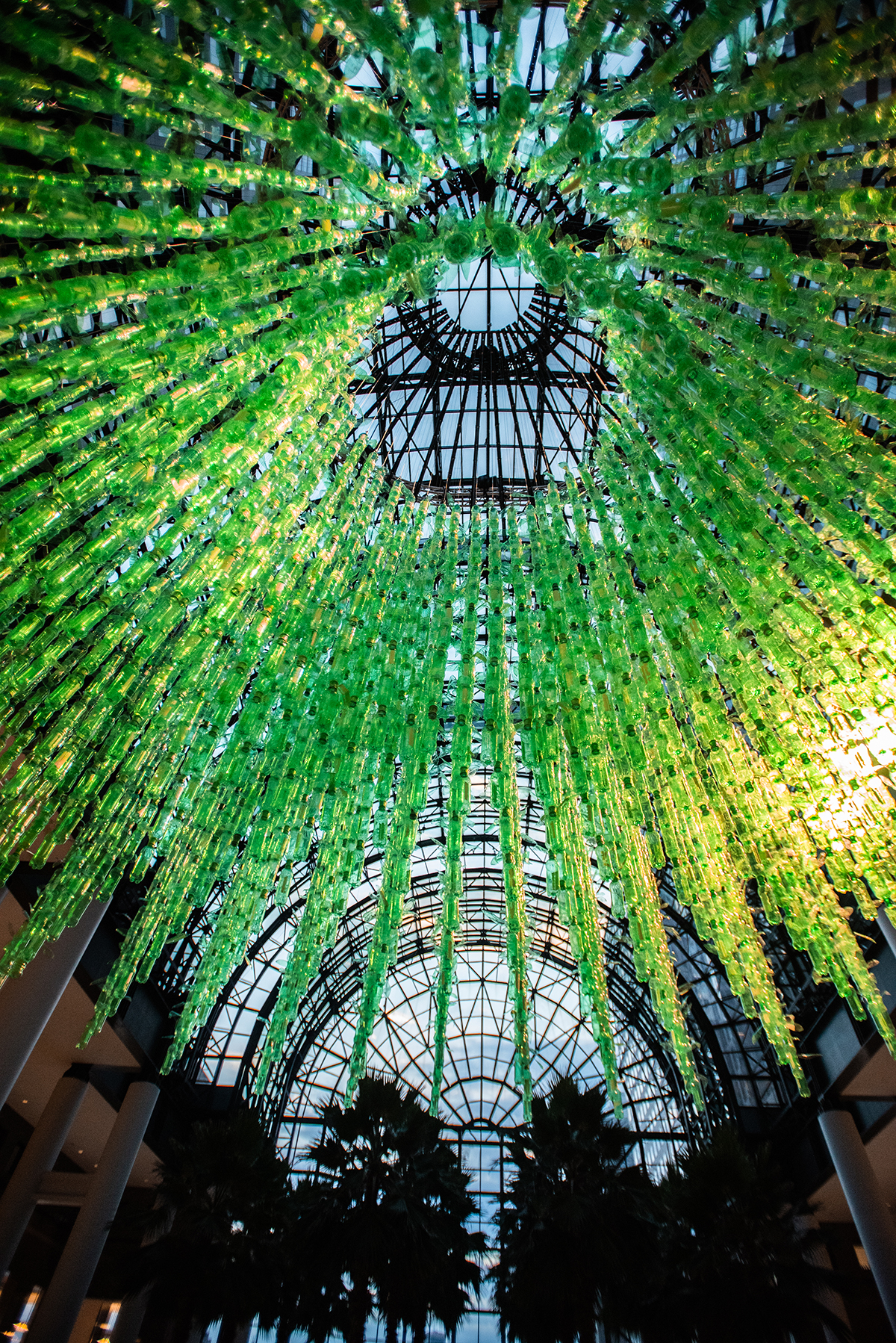 But why? Shin supports environmentally sustainable practices. Floating MAiZE represents her thoughts on both the environment and the food we consume. The idea here is for the bottles to comment on the new wave of environmental consciousness and to show how simple, overlooked objects accumulate while also speaking on where our food comes from and its lifecycle (from harvested corn to corn syrup in pop and other sugary treats) related to our consumption.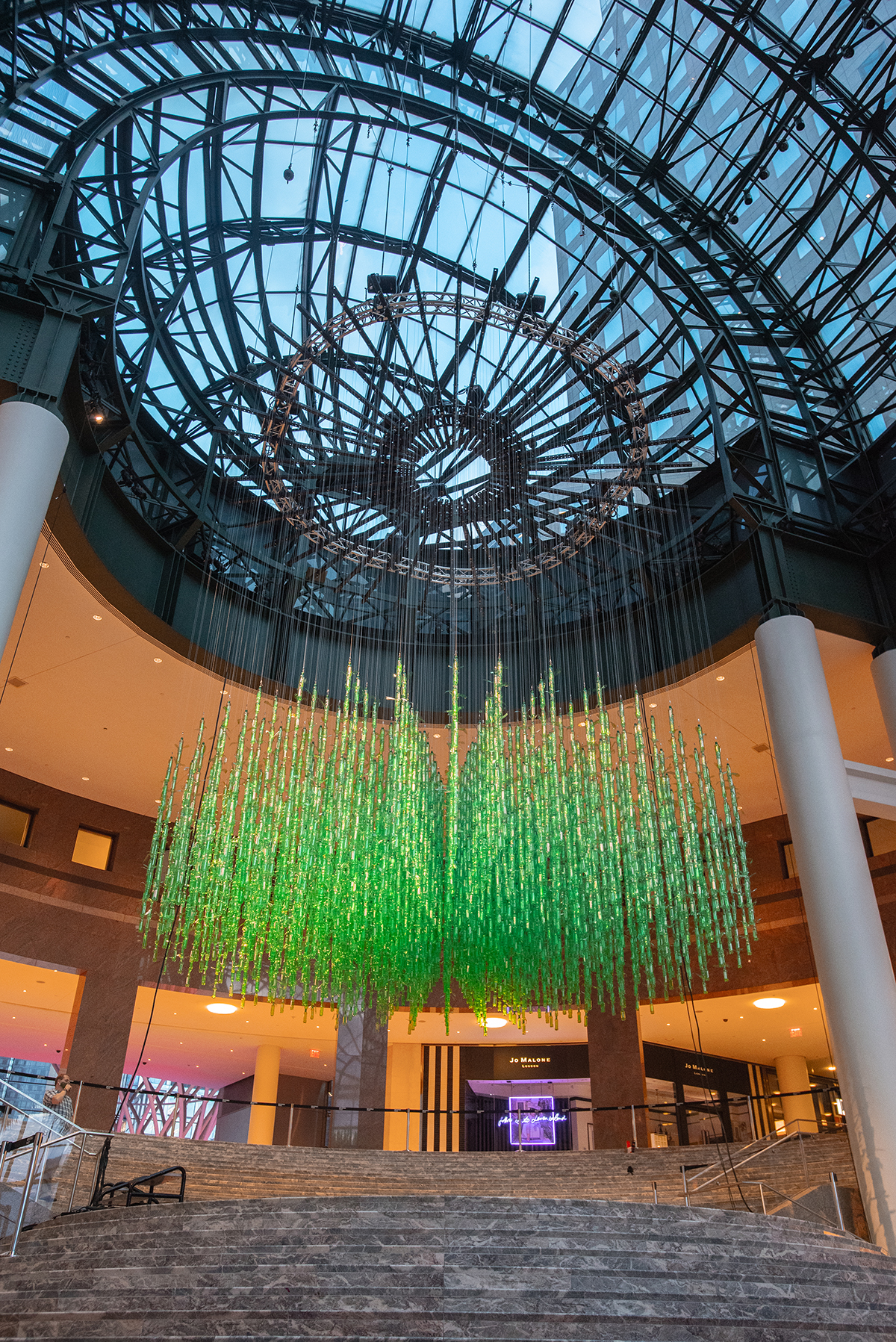 This Thursday, we're saluting Jean Shin for being consumer conscious. While her installation speaks volumes about several of today's concerns, we can also appreciate the beauty of the bottles, hung in a massive circular shape while the sunlight shines and refracts.
Sources: Jean Shin, This is Colossal